Generate and Iterate with Agility
Be Inspired. Inspire Others.
Purposely Atypical!
Fab Facilitators, NOT SPEAKERS

Out of the Box Networking

Powerpoint Free Zones

Return on Relationships
Generate and Iterate with Agility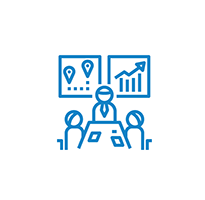 Forces Impacting Your Product Innovation
Excellence in Product Development
Snapshot of Who's Participating
Our Participants Say It Best

Casey Viegelahn, Connected Vehicle Strategy and Innovation, General Motors Corporation
Great collaboration and exchange of ideas across multiple industries.

Jeffrey Worsham, Global Lead, Technology & Innovation, Northrop Grumman

Great networking opportunity and valuable information.

Jenny Jackson, Senior Innovation Consultant, MetLife Insurance Company
I'm happy with what I've seen. The value was being able to validate our team's methodology and processes against other businesses.

Joanna Rogerson, Innovation & Strategy Advisor, RTI International
The biggest value of the Executive MindXchange was walking away with deep, personal connections with peers across industries. The content is highly relevant and engaging, and the event is excellently run, which only helps to elevate the experience and ease of networking.

Bob Hildebrand, Senior Director Machine Products Engineering, Gleason
The raw connection to peers at a similar level. Finding and talking to executives that face the same struggles and how they have attacked them is the #1 reason to attend and return to this event.